If you've been procrastinating scheduling a free demo with W2, then this opportunity is for you! We're excited to announce a quick, no-obligation way to learn more about our auction platform. We're holding a 3-part webinar series featuring demos of W2 software features as well as a LIVE Q&A with W2's Justin Willoughby! Join us on Facebook LIVE to get your questions answered and see what W2 can do for you.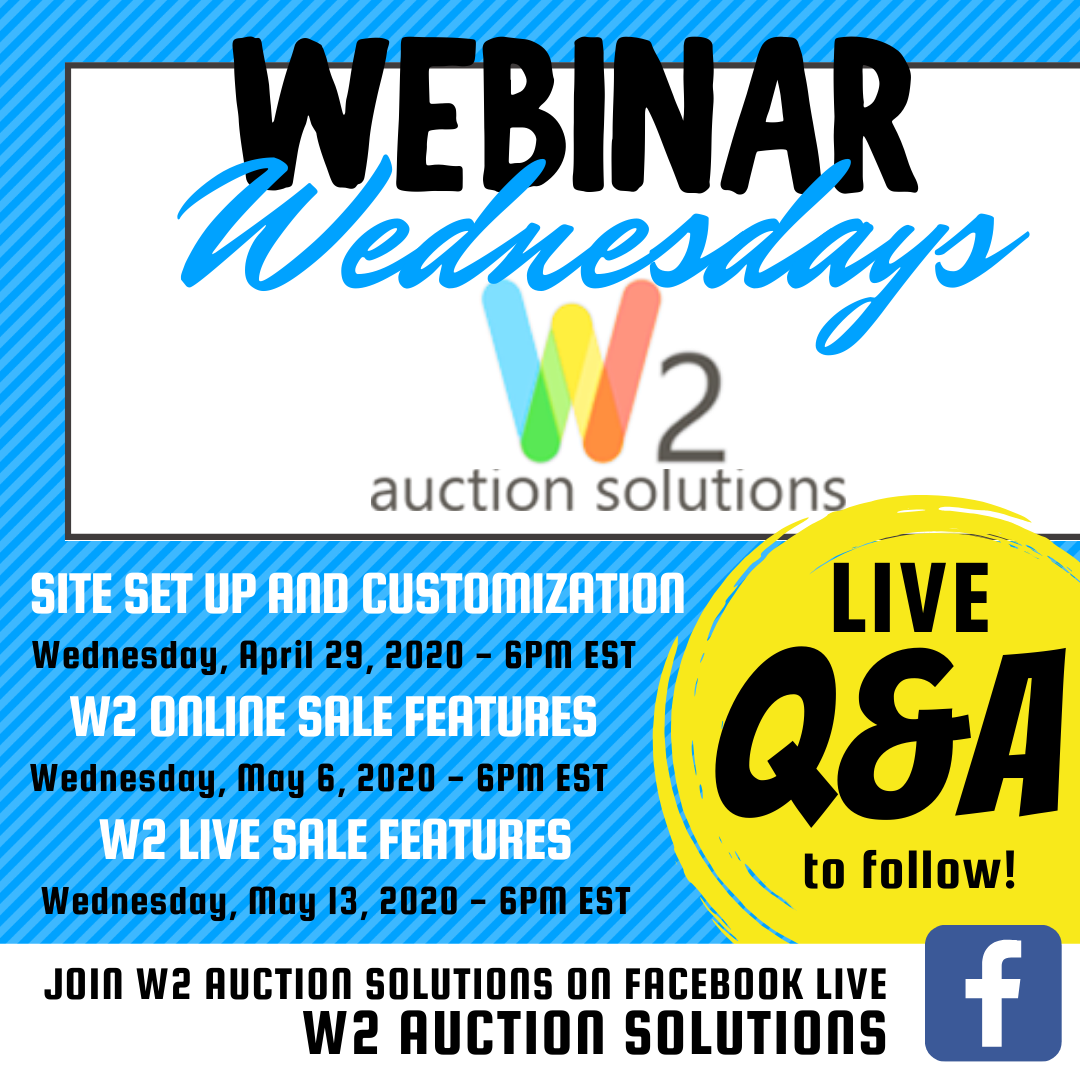 Site Set Up and Customization
Wednesday, April 29, 2020 | 6PM EST
Learn about the user friendly site set-up process including creating custom pages, loading content, and customization. We'll also be discussing customization features like white-label capabilities.
W2 Online Sale Features
Wednesday, May 6, 2020 | 6 PM EST
Learn about W2's online sale features including the different types of online sales offered, administrative capabilities, and easy bidder registration. We will demo a sale in action and show viewers the intuitive bid interface that customers love.
W2 Live Sale Features
Wednesday, May 13, 2020 | 6pm EST
Learn about our live sale software including clerking and administrative features, easy bidder registration and bid numbers, and ultra low-latency video streaming.