As our main point of contact for clients, you may have spoken to Becky or seen her around promoting W2. Now manager of the entire W2 Auction Solutions platform, Becky works to ensure that the whole operation functions smoothly and that our clients are always satisfied.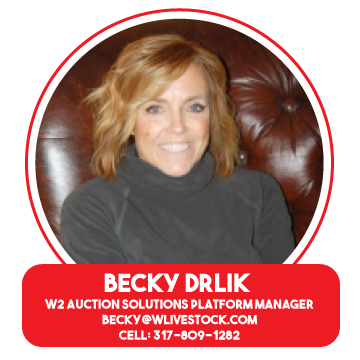 Q: How long have you been on the W2 Team, and what is your role?
A: From the beginning! Two years with W2 and a total of seven years with Willoughby organizations. I manage sales, site set up, and work as the main point of contact for clients.
Q: What is your favorite W2 memory?
A: I love meeting new people from all over and building relationships!
Q: What do you like to do outside of the office?
A: I love being a GaGa to 3 grand-babies. I also like to run, travel and hang out with the family!
Q: Describe yourself in 3 words.
A: Energetic, adaptable and dependable