Customize Your Platform
Make the W2 Auction Platform your own. We offer customization of the look and feel of our platform so you can set the colors and theme to match your company branding. Upload your company logo, select the best colors to fit your needs and build out custom content pages to make the W2 Platform your own. These are just a few ways we offer customization of our platform along with the ability to use your own domain.
See How Some Of Our Customers Customized Their Platform
DP Online Sales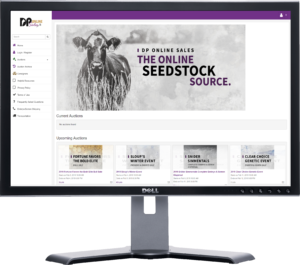 The Wendt Group
Charolais Auctions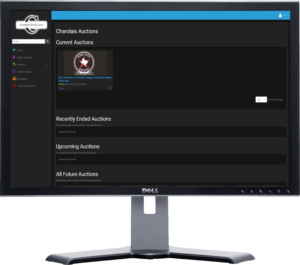 PDC Auctions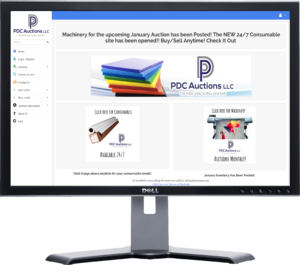 Edje Auction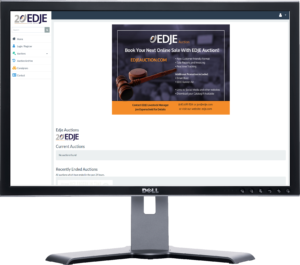 L365 Auctions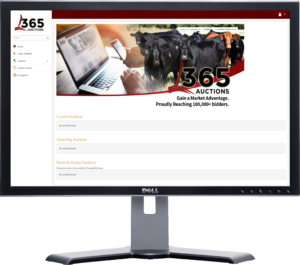 Build Custom Pages
Our auction platform is powerful and as we mentioned previously, customizable to fit your needs. Want to build out a page to advertise a sale in more depth, tell your customers about payment terms or create a page to introduce your staff? All of this is easy to do using our custom page builder. As an admin of your platform, you will be able to create new pages without any special skills needed. Building a custom page is as easy as using a word processor.
Intuitive Bidding Interface
The bidding interface is intuitive and easy to use for users and is optimized for both mobile users viewing and bidding from their mobile device to users bidding from their desktop computers. We have made it easy for first time users to jump right into the bidding action. Your users will experience real-time bidding information and be able to quickly and easily place a bid (or max bid) and be instantly notified if they have been out-bid. All of these features along with your beautifully built auction catalog will deliver a first-class online auction experience to your users.
Out-Bid Notifications
Your bidders will receive instant out-bid notifications via their mobile phone and/or email address on account. The out-bid notifications are sent with a link to the specific item they have been out-bid on so they can click, bid and win!
Integration Into Popular Payment Processors
Our auction platform was built with integration into several popular online payment processors. This allows your bidders to pay online via credit card or e-check directly through your auction platform instance and directly into your merchant bank account. As an auction company you can also set a rule in your auction platform that requires every online bidder to have a valid credit card on file. Because our platform has direct integration into the largest online payment processors, your customers information is kept secure and safe.
Creating Auctions
We recognize the effort it takes auction companies to build out their online sales catalogs and we have created a large suite of admin tools to help with that process. Creating an auction is as easy as providing a name, selecting an auction type and specifying a start time. Once your auction is setup you can start adding lots and that is where we have provided a lot of useful tools. You can add your lots one by one, use our duplicator tool to duplicate similar lots and even bulk upload lots into the system using a spreadsheet. Edits are quick and easy with our auto-save feature so your work is never lost. How much information you provide for your lots is up to you. You can add as many fields as you need to populate your sales catalog. You can work on perfecting your auction catalog before you release it to the world to see and with a click of a button, your auction is online and ready to go.
Invoices
Our auction platform has a complete invoicing system built right in. Invoices are generated automatically in the system and with the click of a button, admins can send out invoices to a buyer via email. Buyers can view the electronic invoice and pay online immediately using the payment link embedded in the invoice or by simply logging into their account. Powerful reporting features allow you, the auction company, to see the remaining invoice balances for a sale and follow-up with customers with ease. More invoicing features include the ability to automatically apply a buyer's premium for the sale or make post-sale adjustments to a customer's invoice on the fly.
Settlements
Settlements to your sale consignors are just as easy as our invoicing system. Settlements are created automatically for each sale and are updated automatically when customer's pay their invoices. With the click of a button, an admin can send the consignor(s) their sales settlement sheets or even download and print the settlement sheet. Like our invoicing system, settlements allow for adjustment lines to be created and attached to the settlement so your consignors get an accurate settlement sheet every time.
Other Features
Listed above are just a few of our features and not an entire list. Other notable features in our auction platform include
User management
Complete customization of sales and your auction platform
Available anti-fraud account to monitor fraudulent user accounts
Available reports to quickly pull data out of the system
Support for consignor logins to edit just their sale items
and many more features. We would love to hear more about your auction needs and demo our auction platform.